A hundred years ago, embroidery was an art widely known and practiced by almost all women. Today we talk about it in the context of a very laborious and time-consuming activity. Who can be interested in embroidery today?
Old crafts are undoubtedly coming back to favor. What for our grandmothers was elementary knowledge brought from home, for us it is rather a form of passion. A kind of escape from everyday duties and work. How to start and who will find themselves well in this art?
Embroidery as old as time
The oldest embroidery found in the world dates back to the 5th-4th century B.C. and was discovered in Attica, Greece, during archaeological excavations. Scientists, however, are unable to determine when this art was born and under what circumstances it took place. Since the dawn of time, people have had a passion for beauty. They wanted to surround themselves with it. They wanted to diversify their living space and closet. The whole world was engaged in embroidery: from the west of Europe to the countries of the near and far East
The Middle Ages were the time when the art of embroidery flourished. This craft was extremely common and highly valued. It was not only in the Christian world that it triumphed. Among Muslims the art of embroidery was raised to the highest level of applied art. Precious materials such as silk, silver and gold threads were used for embroidering geometric patterns.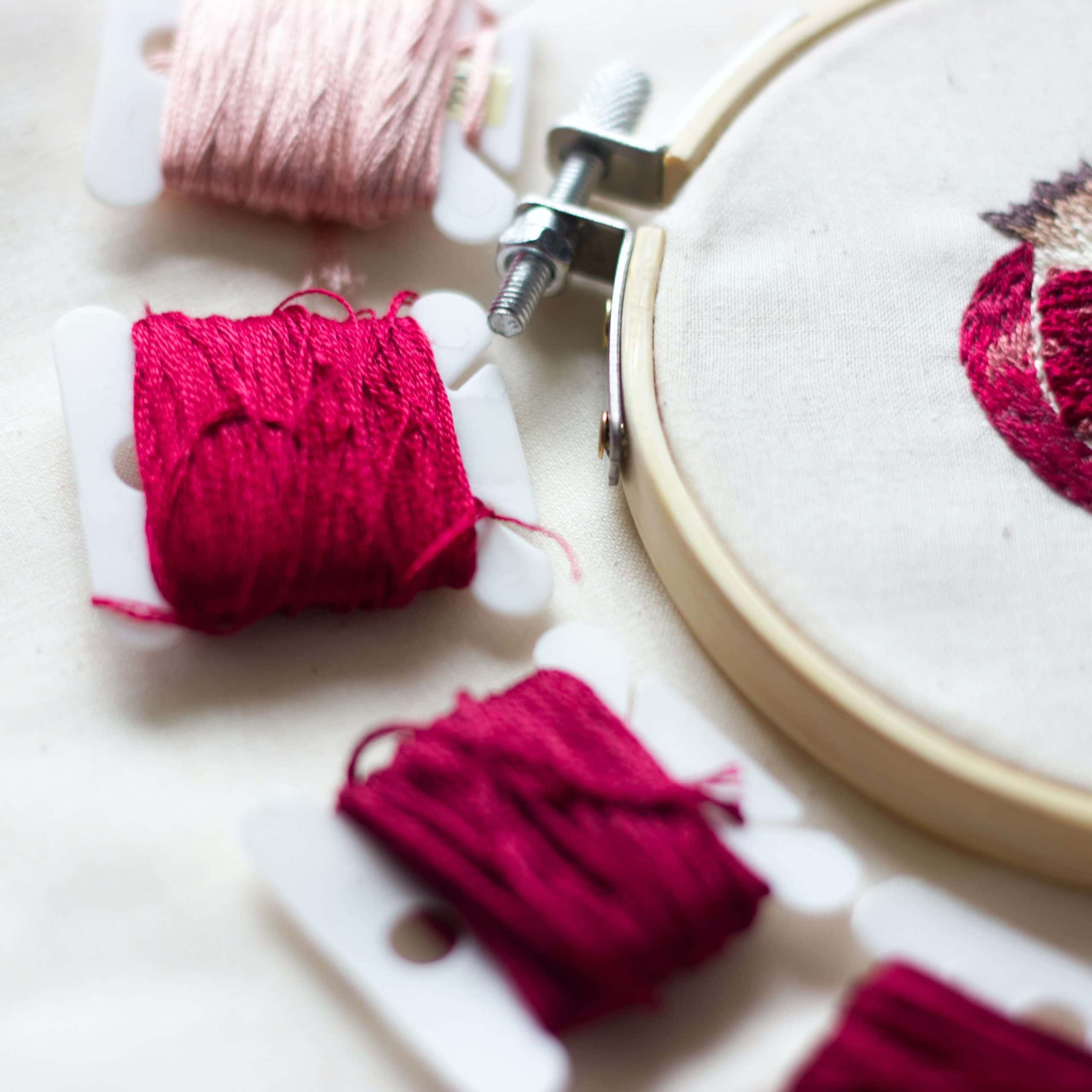 Embroiderer has always been a woman
Embroidery was present in the life of both the upper classes and the lowest social strata. Regardless of wealth, this art was mostly done by women. This is evidenced by all kinds of historical sources – written and iconographic. Nuns also engaged in embroidery. Moreover, in the congregation of the Brigidine Sisters, it was required by the rules of the order.
Girls were taught embroidery from the youngest age. The meticulousness of the embroidered patterns, ingenuity and speed in their craft were considered an asset for the future wife and housewife. Girls embroidered their dowry – the layette they received when getting married. They decorated bedclothes, tablecloths and serviettes.
How to start the adventure with embroidery?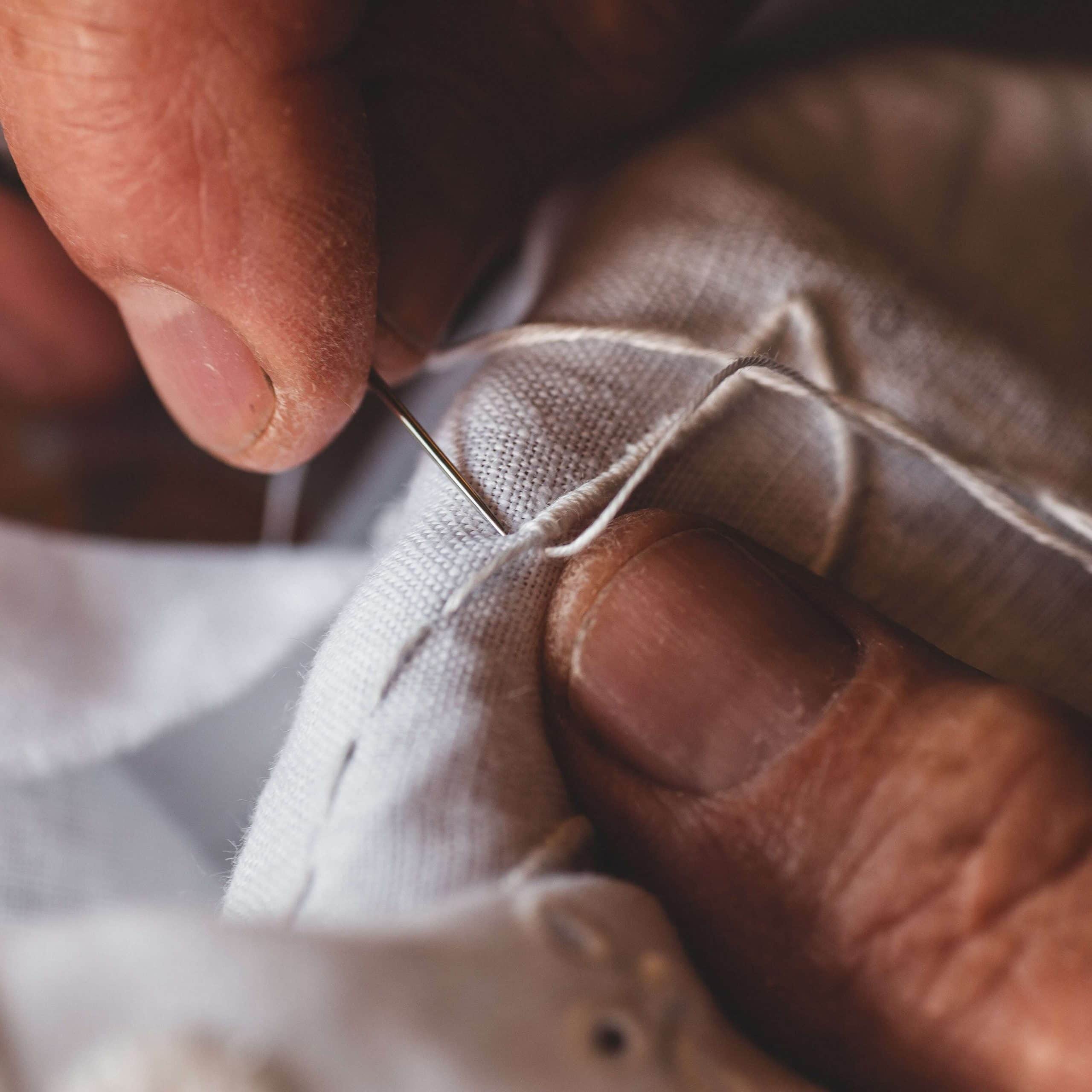 If you want to start your adventure with embroidery, you need to equip yourself with a few necessary props:
Tamborek – two (usually wooden) round hoops that hold the fabric. Thanks to them a piece on which you embroider is stretched.
A set of needles – the art of embroidery is based on working with a needle, so without this accessory you can't move. Everyone has their own preferences in this regard. You need to test needles for flat and cross-stitch to see what suits you.
Mulin or cordon – special thread for embroidery. They are available in an incredibly wide range of colors.
Tissue marker– thanks to it you will create a pattern on the fabric and you will be guaranteed that after washing it will disappear from the surface of the fabric.
Fabric – it is best to use cotton and linen fabrics for embroidering. However, there are no contraindications to embroider on any material.
On why the choice of the first materials is important, aneta from Embroidered Heart told us.
Learning to embroider is usually started with cross-stitch. However, it is not a necessity. You can learn about types of embroidery, methods and tips from books or online tutorials. YouTube, Instagram and thematic blogs will guide you through the process step by step.
The most important things in the art of embroidery are perseverance and patience. It is not worth getting discouraged after the first failures. Fortunately, embroidery is the most grateful among all handicrafts. It does not require a large financial contribution to start and forgives more mistakes. At the same time we can see the effects of our work after a relatively short time of work.
Starter sets for learning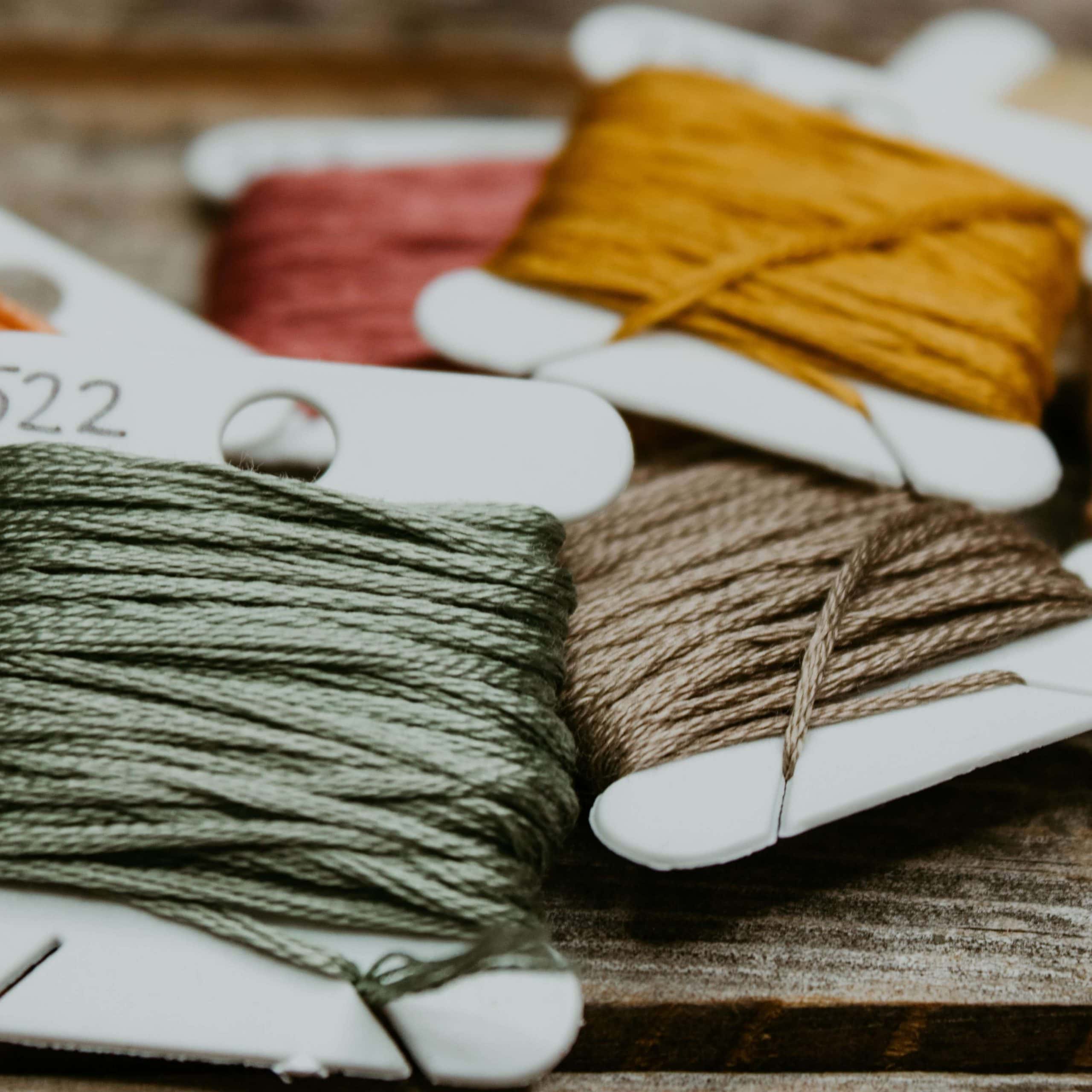 For the price of several dozen zloty you can buy kits for various types of embroidery, so that you can easily create your first knitting. Such kits are also suitable for older children. The set includes printed canvas, which is a material on which there is a template. Canvas has prepared large eyelets to guide the needle, which is also included in the package. With the included instructions and threads you can easily embroider a tablecloth or a pillow.
Embroidering is an activity which is coming back to favor. It can be treated as a passion for adults or creative fun for kids. Every handicraft enthusiast should try their hand at this activity, which is strongly rooted in our tradition.